Being in your 30s provides everyday challenges: some style inspiration for the office
Being in your 30s provides everyday challenges: some style inspiration for the office
Being a working woman in our 30s is a challenging period; long hours at work, doing the housekeeping, having an active social life, raising kids, work on your relationship. All time consuming necessary activities and requires enormous flexibility. This leaves little time to give yourself personal attention. However, the most important challenge is the leaving the period of you 20s.
I'm in my 30s now and I enjoy the road of live by finding more about myself what I want and where I want to go. Moving up in the career ladder also requires more balance in your style of appearance. Your balance in appearance should lead to respect. STYLE IS CRITICAL AT THIS AGE.
I am currently in my 30s and I experience this one of the most critical stages for style. Advancing your career or you want to achieve important business goals leads to perfect momentum in your personal appearance. Style can make your professional career. People need to see you as a powerful woman in your 30s and not anymore the cute girl in your 20s. You are profitable, successful and you know where you are going in your life. The allows you to provide more attention to your fashion style and leave the style of your 20s.
MAIN TIPS THAT I WOULD LIKE TO SHARE WITH YOU:
– Understand your brand what is the message you want to across when people see you, hear you, read your mail. What is the brand and what is the message and make sure you are dressing to fit that.
– You are making more money now, so no boundaries to invest in our wardrobe, quality is more important, leave the area of the fast fashion this will keep you in your 20's. We want to start to buy pieces on long term. You can still use fast fashion like Zara but mix it with brands like a blazer from Hugo Boss or a belt from Yves Saint Laurent, those pieces you can keep forever. Investing in brands will save you money one long term and you will wear it again and again!
will show some combination so you can get started!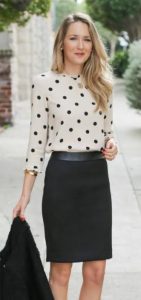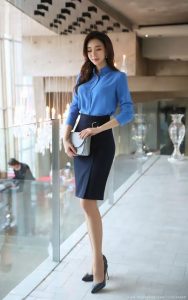 Combine these outfits with Fast Fashion and brands, for an example picture 1: she is wearing a blouse from Zara and a black skirt from Hugo Boss, the black skirt you can combine with so many blouses and its not a Fast fashion trend.
Hope you enjoyed my tips and tricks and for further questions or suggestions of subjects you can always contact me by mail.