SOME ULTIMATE BUSINESS WARDROBE PIECES FOR THE WINTER. ENKELE BUSINESS KLEDINGSTUKKEN IDEAAL VOOR DE WINTER.
Winter is almost there but what to wear for business and still look business stylish? Here are a few ideas of clothing pieces what you will need for sure.
De winter is er bijna, maar wat ga je dragen als business outfit en er nog steeds stijlvol uitzien? Hier zijn alvast een paar voorbeelden van kledingstukken die je zeker gaat nodig hebben.
Classic Cardigan
Klassieke Cardigan
With a busy schedule and a length of a to-do list that proves it, your Cardigan is an easy option that you know will never disappoint you.
Met je druk werkschema en je lange to do list, is een cardigan een eenvoudige mooie optie waarvan je weet dat hij je nooit zal teleurstellen.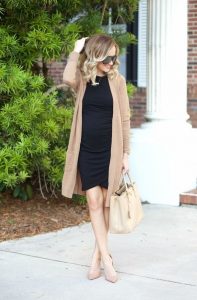 Peacoat
Manteljas
A peacoat is so classy and ideal to combine with most of your business outfits.
Een manteljas is altijd stijlvol en ideaal te combineren met bijna al je business outfits.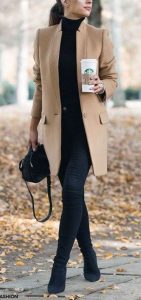 Winter High heels boots what looks like a Higheel Pump
Winter gesloten hakken wat lijkt op een Pump
When its freezing outside you will definitely need these High Heel boots.
Wanneer het vriest buiten, heb je beslist deze High Heel boots nodig.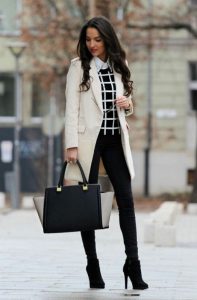 I wish you a very stylish business winter,
Ik wens je een zeer stijlvolle business winter,
Kristel Merckx
Stylingbykristel